The jBPM 6.4.0.Final release is now available. It brings a new look and feel and a select set of features, some extremely powerful like advanced query capabilities or
A highlight of some of the most important changes is added below, full details can be found in the release notes.
To get started:
jBPM 6.4 is released alongside Drools (for business rules), check out the new features in the
Drools release blog
.
We thank everyone who helped out!
Core engine
The query capabilities of the engine have been extended significantly to support searching for process instances or tasks in combination with process instance or task data to almost any complexity (including complex constraints) in a very efficient manner. This is available through both Java and remote APIs. Maciej blogged about this already, see:
Others improvements include:
– improved auditing for task data (so it can be queried more easily)
– pluggable notifications for task deadlines

Workbench
The entire workbench was updated with a new look and feel (based on Bootstrap3 and PatternFly), making it look cleaner, we hope you like it !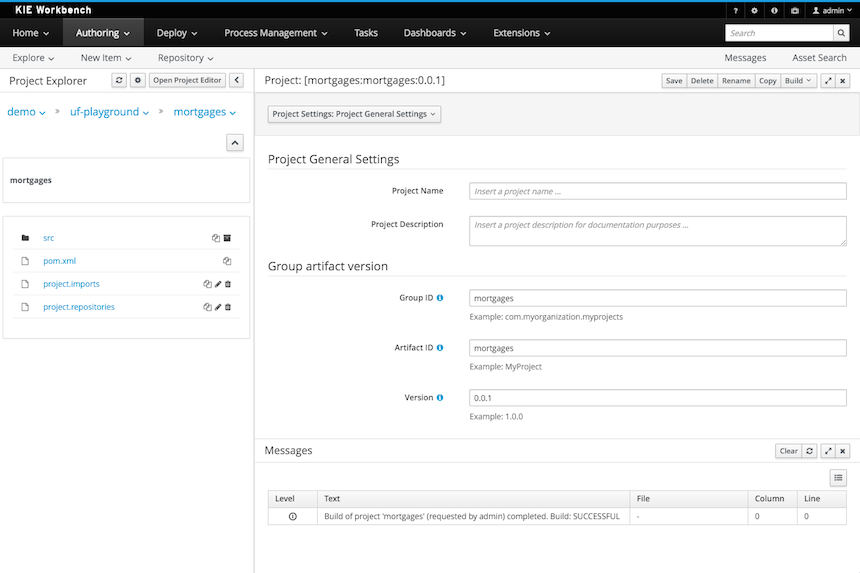 Translations for Russian and Traditional Chinese were also added.
Other improvements include:
– duplicate version detection for projects
– ability to disable automatic building of projects
User and group management UI
You can now manage your users and groups inside the workbench using new perspective to manage users and groups (and assign users to groups). It is based on a pluggable implementation to support plugging in different kinds of authentication security domains, configurable in the application server.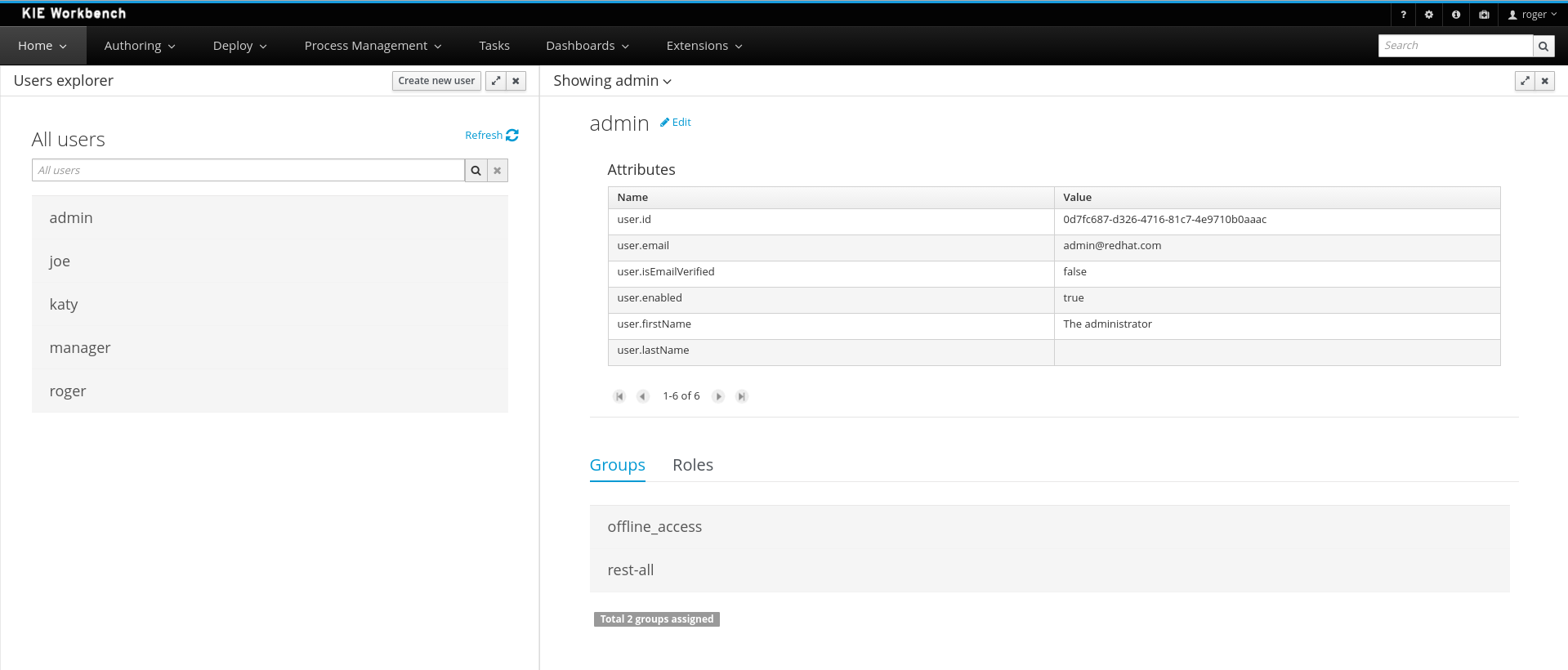 New execution server management UI
The execution server UI (to create and manage deployments to one or multiple kie-server instances) has been redesigned.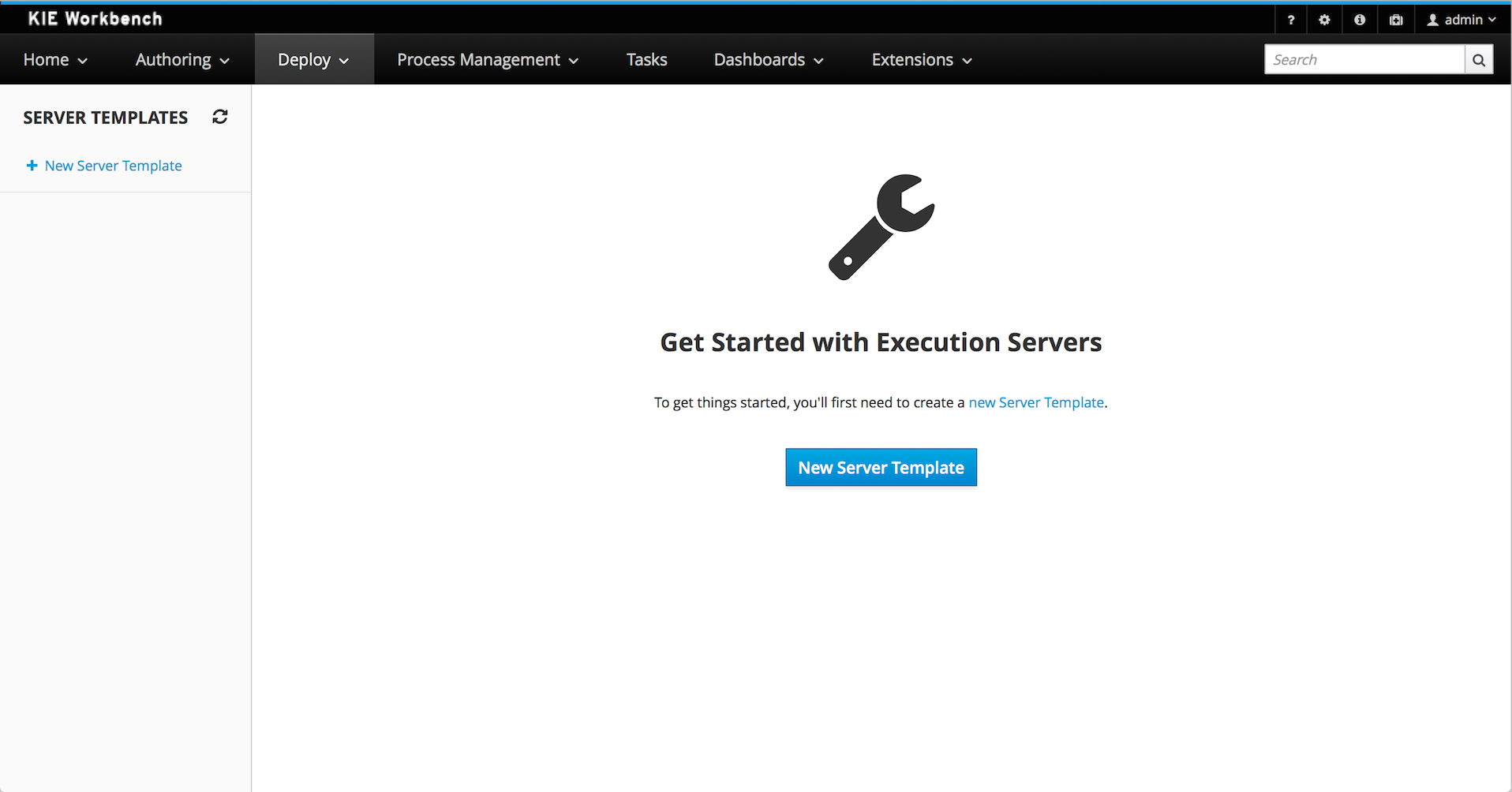 Runtime Console
The task list can also visualize task data, configurable as additional columns in the task table (similar to how this was provided for process instances in the 6.3 release).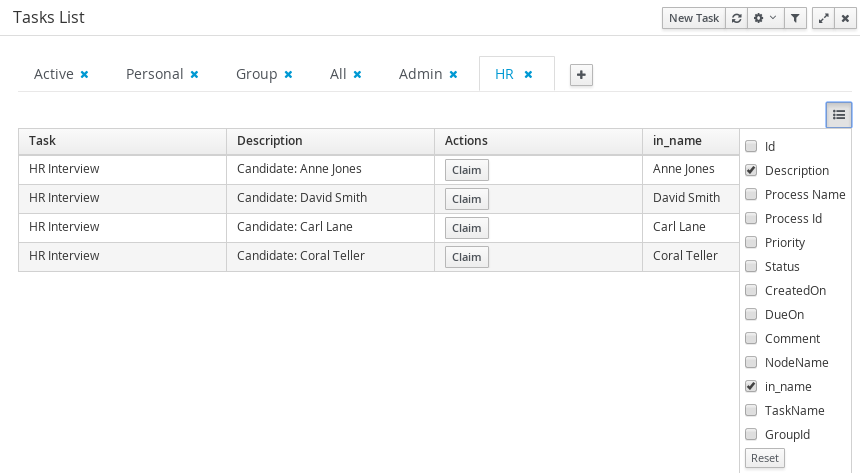 Designer
Our web-based process designer includes a new 'Process Documentation' panel that gives an overview of the most important information of each of the nodes in the process (details that aren't typically visible in the diagram) and can be printed (to paper or pdf) for documentation purposes.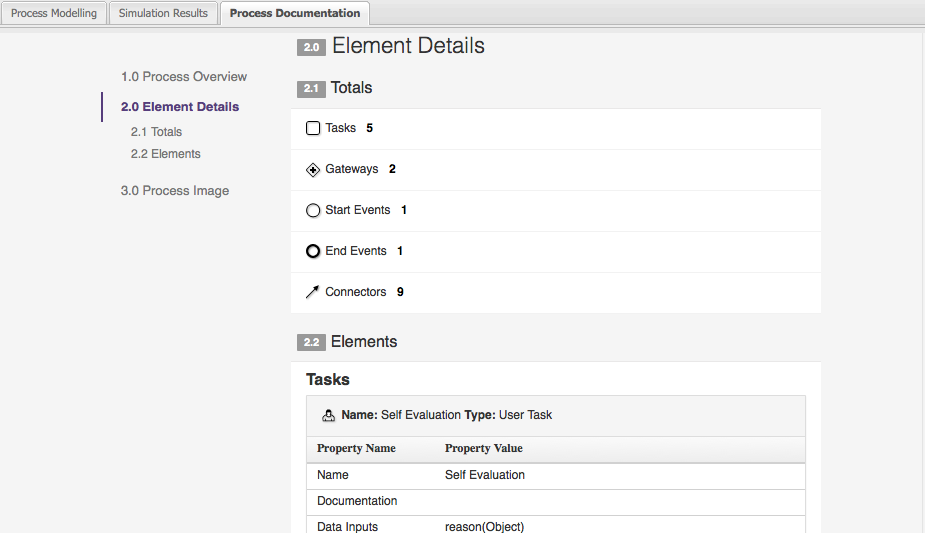 Dashboards
New process and task dashboards included in the workbench, showing all your important runtime information.